If you are living in an old house, built with suspended timber floorboards instead of a concrete foundation, installing underfloor insulation is the best method to stop draughts, allowing your home to preserve more heat. 
HOW DOES UNDERFLOOR
INSULATION WORK?
Many older houses with suspended timber floors have big draughts and inadequate floor insulation; this can cause cold feet as well as higher energy bills. Installing underfloor insulation can address both these problems and give a payback on your investment in 5 years or less.
Insulation projects are often focused on exterior walls and attics. While insulating these areas are important, homeowners can also save money on their heating (and cooling) costs if they insulate the space under their floors. Underfloor insulation can take a variety of forms. For homes without basements and those with unheated cellars, adding insulation can bring heating costs down.
Owners might also consider insulating basements, foundations, or even the space between the basement and first floor. The type of underfloor insulation that is right for a given home depends on its design and climate control needs. However, most houses can benefit from added insulation under the floors of the main living space.
With inadequate or no underfloor insulation, your home can be suffering up to 15% additional heat loss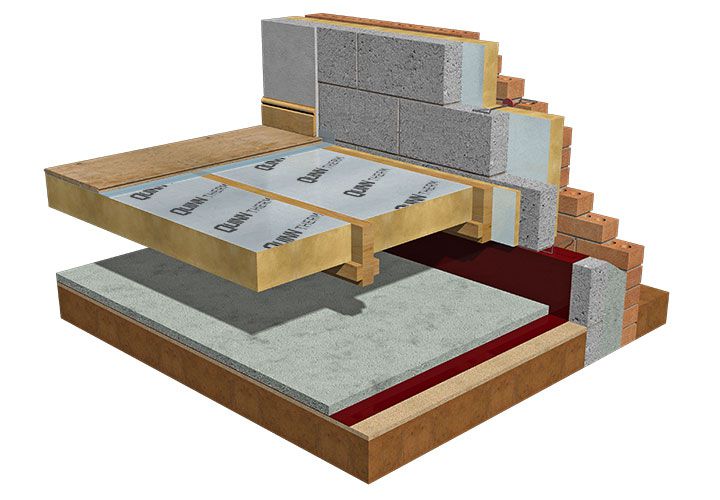 If the ground floor is built on wooden joists with a gap underneath, then underfloor insulation is a straightforward job.
Older houses are built with a suspended floor using timber joists and floorboards over the top, and a small gap underneath.
If you have air bricks or ventilation bricks on the outside wall(s) of your house that are below floor level, you probably have a suspended timber floor. 
If you have a suspended floor, then lifting the floorboards and insulating between the joists is comparatively simple. Our installers remove one board every metre to pin the insulation underneath.
Any floorboard removed are replaced with brand new floorboards.
If any damp problems are affecting the floor or any signs of rot or insect damage, you must resolve this issue before any underfloor insulation can take place.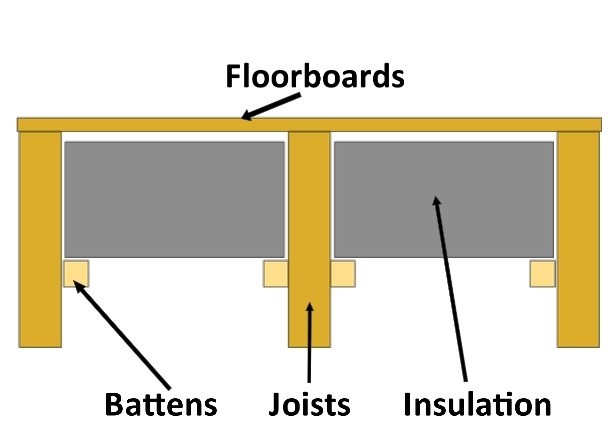 BENEFITS OF UNDERFLOOR INSULATION
Underfloor insulation is an extremely efficient and effective way to create thermal efficiency in your home, plus a whole other host of benefits.